Took Sunday to look at our beleagured streams. Planned to hit 5 separate streams in one day. Purpose: recon and photo op, well maybe wet a line if possible. Unnamed Creeks 1 and 2 were shut down due to access problems: CHP, CalTrans, USFS. Unnamed Creek #3 was running probably 20 times what I'd seen in the past.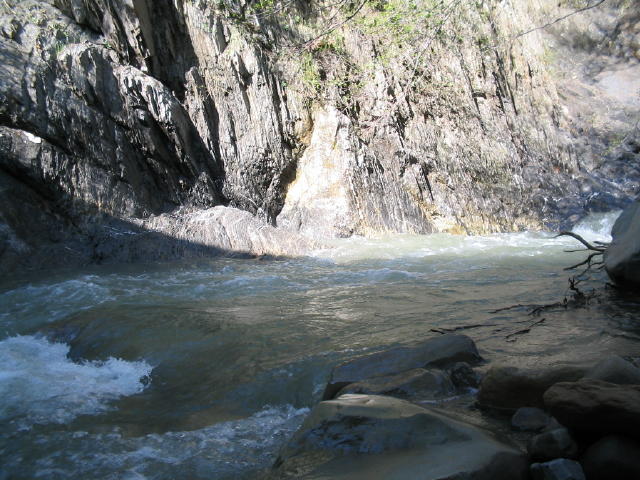 But it did produce one feisty little survivor, so all hope is not lost:
On to Unnamed Creek #4. Running exteremely high, and off color, but not muddy, more "glacier-y" than anything. Looks to be about Class II or III whitewater. This stretch is usually a gravel riverbed with one narrow channel holding the creek.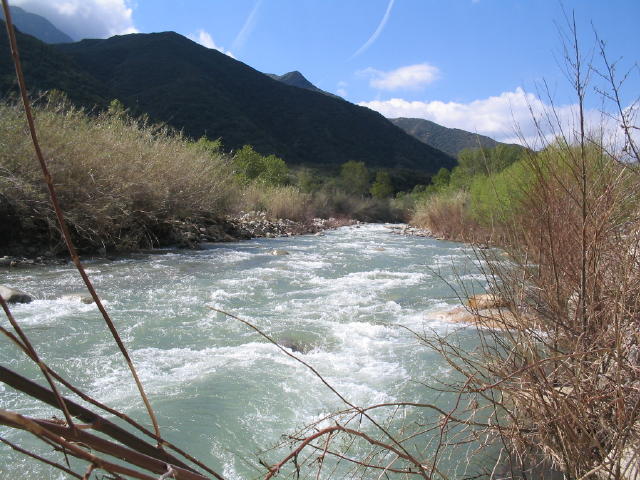 This is the confluence of Unnamed #3 and #4. Definitely Class III, normally could not float a kayak at all.
Access to Unnamed #5 was denied at chosen access point by large neon orange BLM "No Trespassing" signs. Lesson learned: CALL the Ranger station before going, they are your best bet on getting access info.