This is more of a backpacking report, but I do manage to work in a bit of flyfishing. I know many of you are also into backpacking anyways. This trek's goal was to backpack from Mammoth Lakes to Toulumne Meadows and then down to Yosemite Valley.
We met up the evening before at Twin Lakes campground. Beautiful campground, with fish in the lake, but unfortunately, we were rendezvousing there in order to get an early start. Not much time to fish as we went over preparations, but here's a shot of sunrise on Twin Lakes: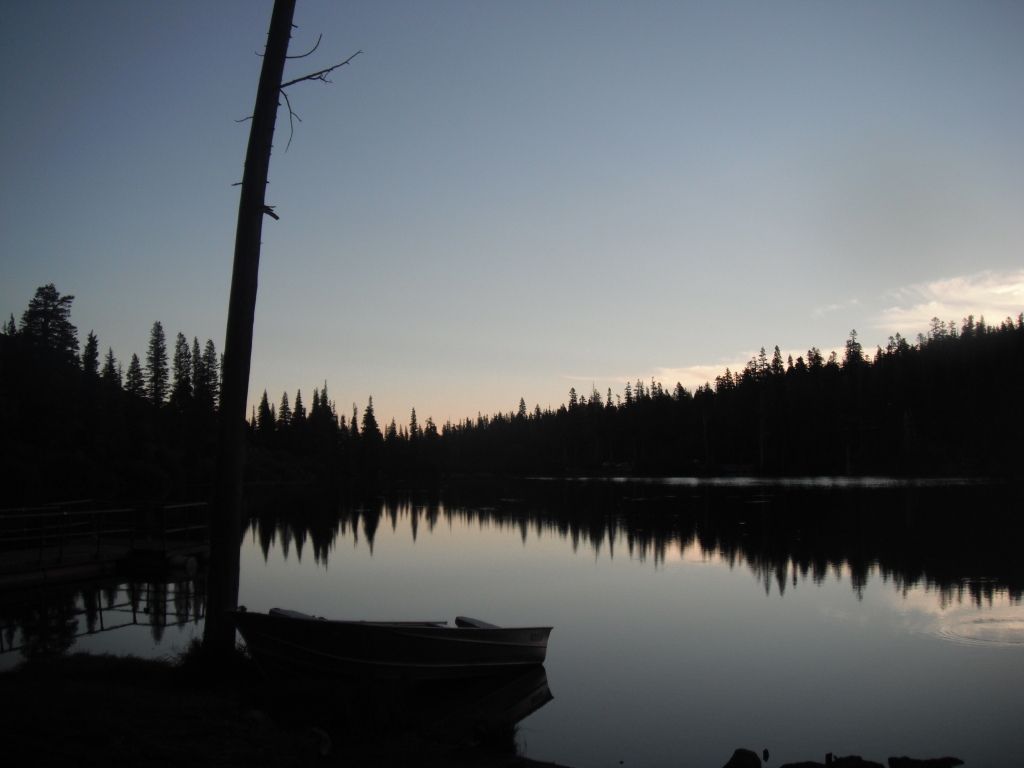 The morning of our first day, we set off from the Agnew Meadows trailhead, near Devils Postpile. Here's another gorgeous little lake near the trailhead: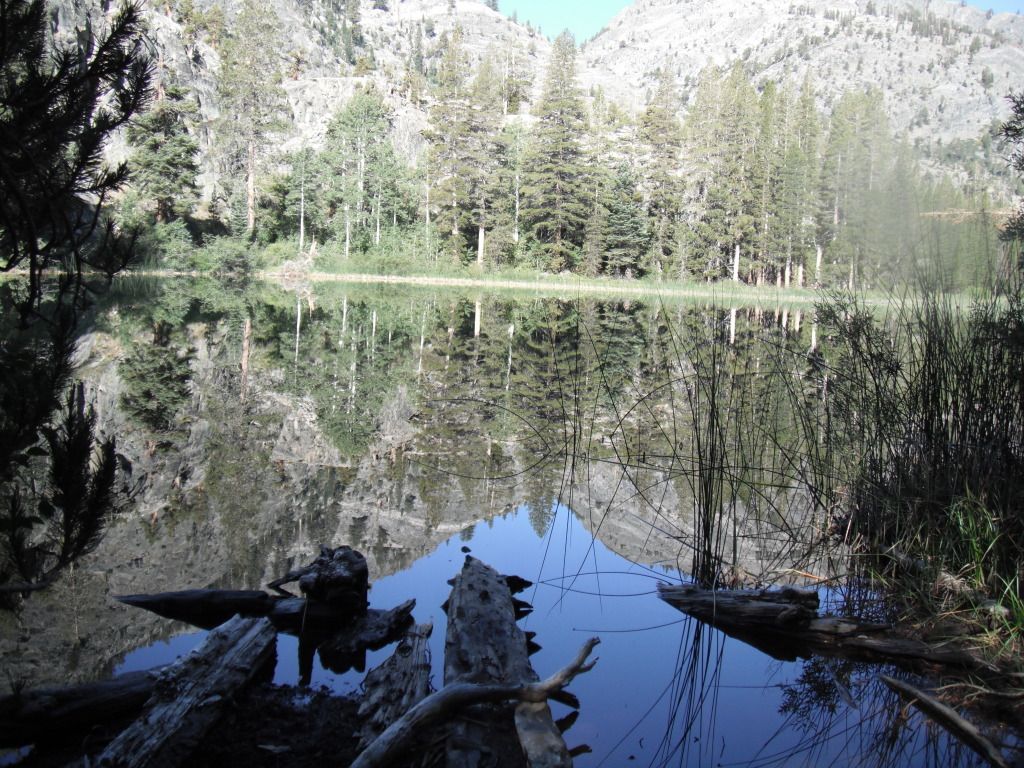 Me, looking relatively fresh and non-exhausted less than an hour into the trip:
I was hoping to have a chance to fish Garnet Lake, but alas, we had many more miles to go. Isn't Garnet gorgeous?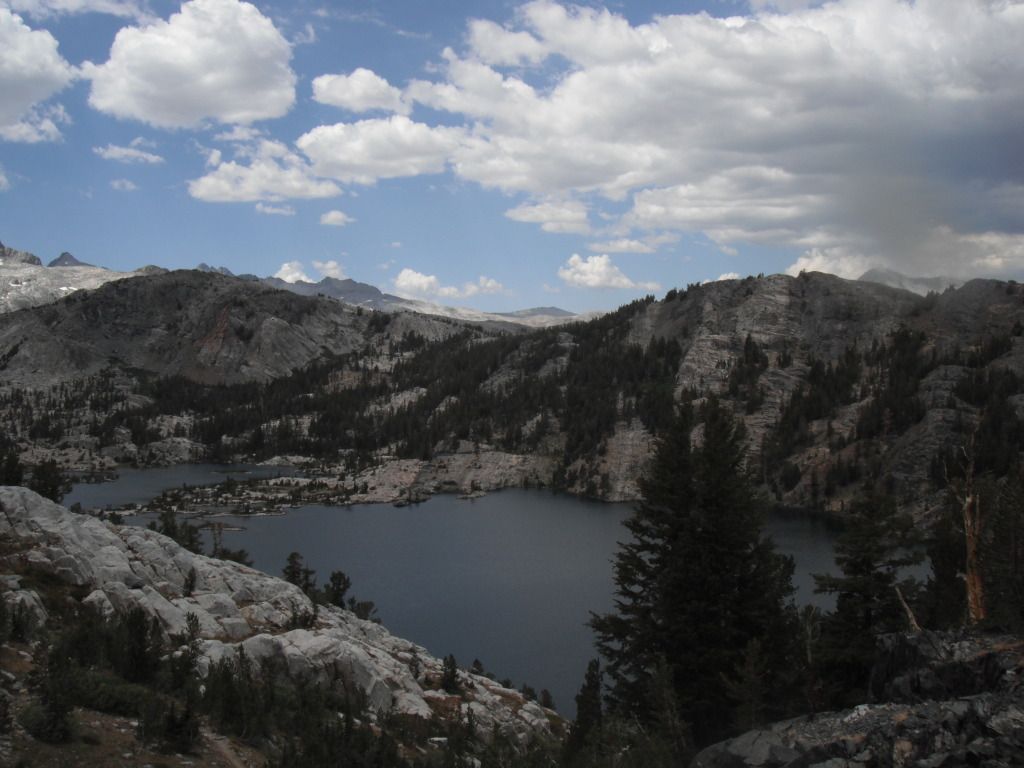 Our itinerary called for 10 - 11 miles per day, so there just wasn't time to fish. We did manage a quick lunch overlooking Garnet: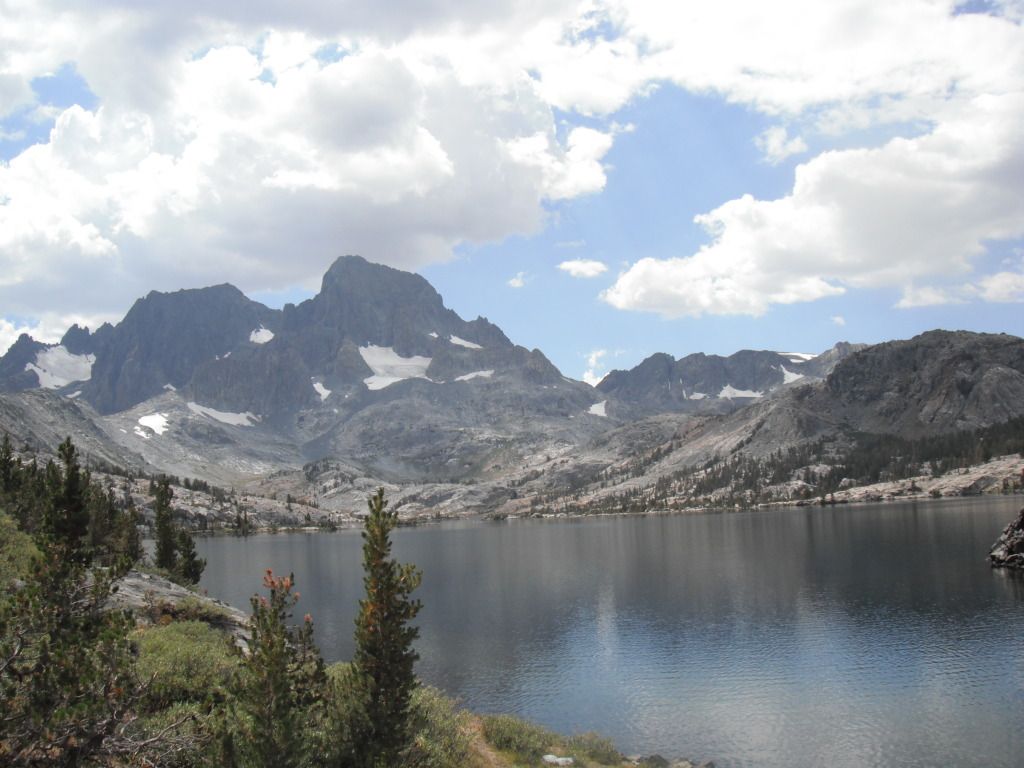 Soon, we reached Thousand Island Lake: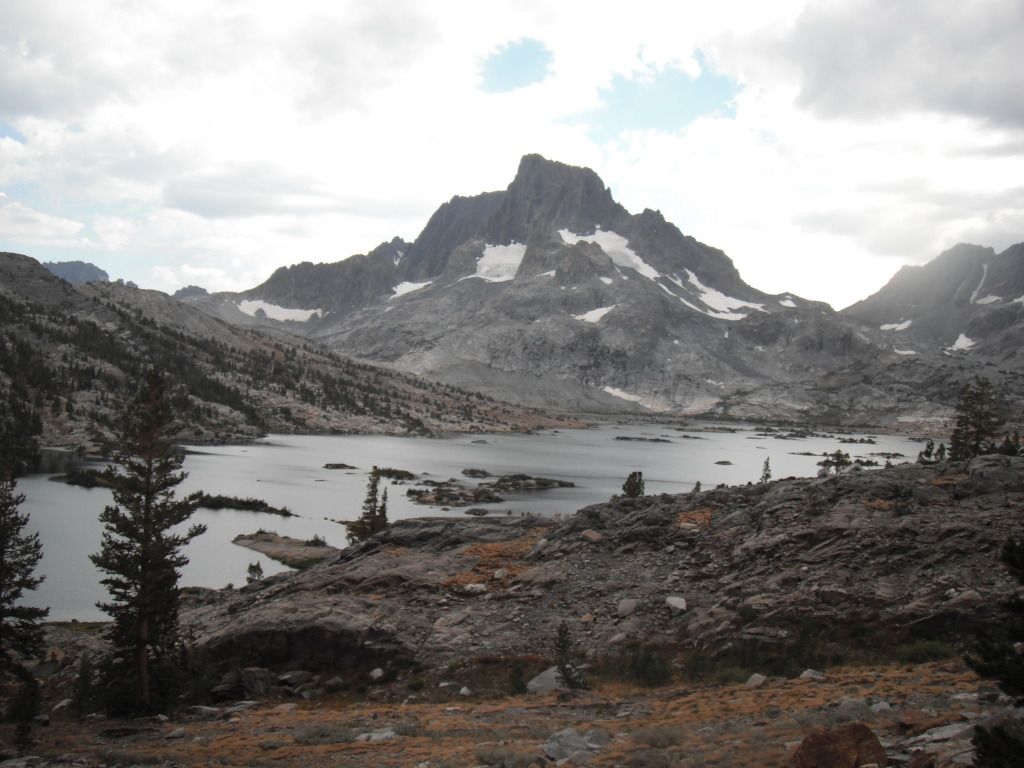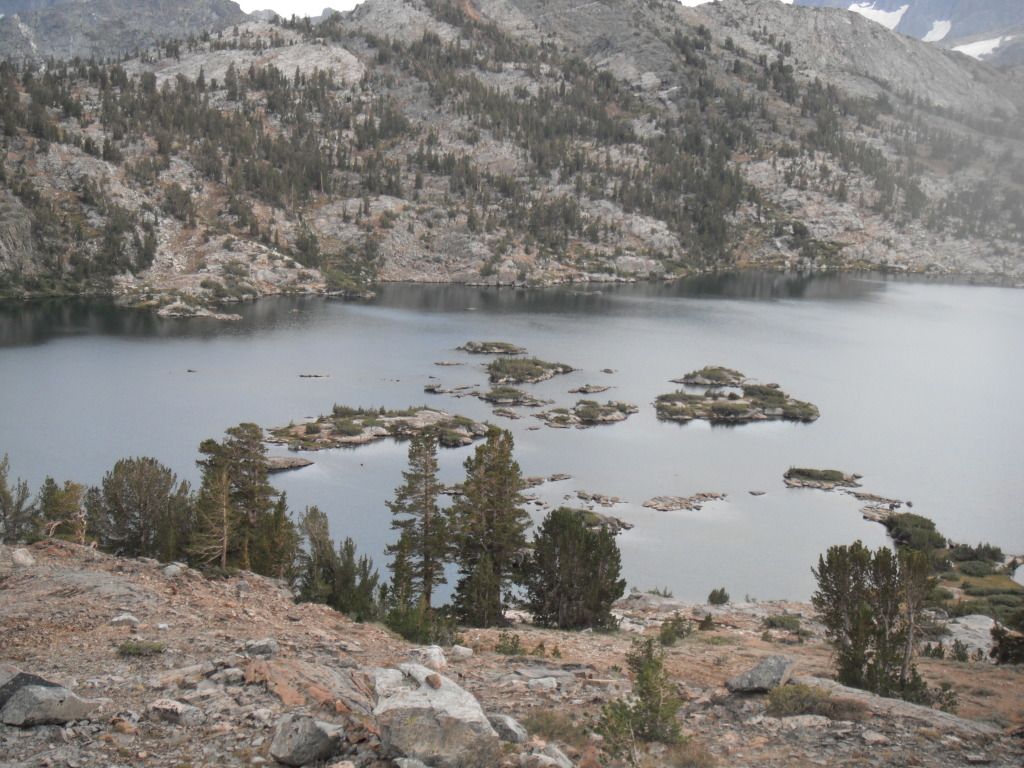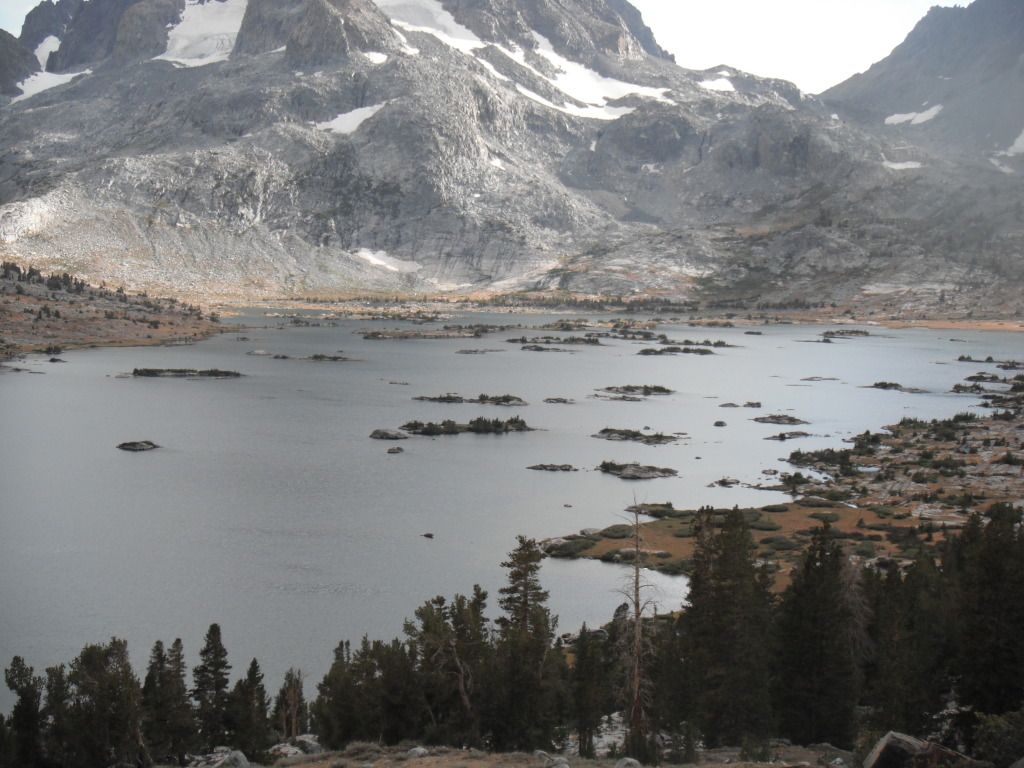 Day 1 ended camped on one of two lakes just short of Island Pass: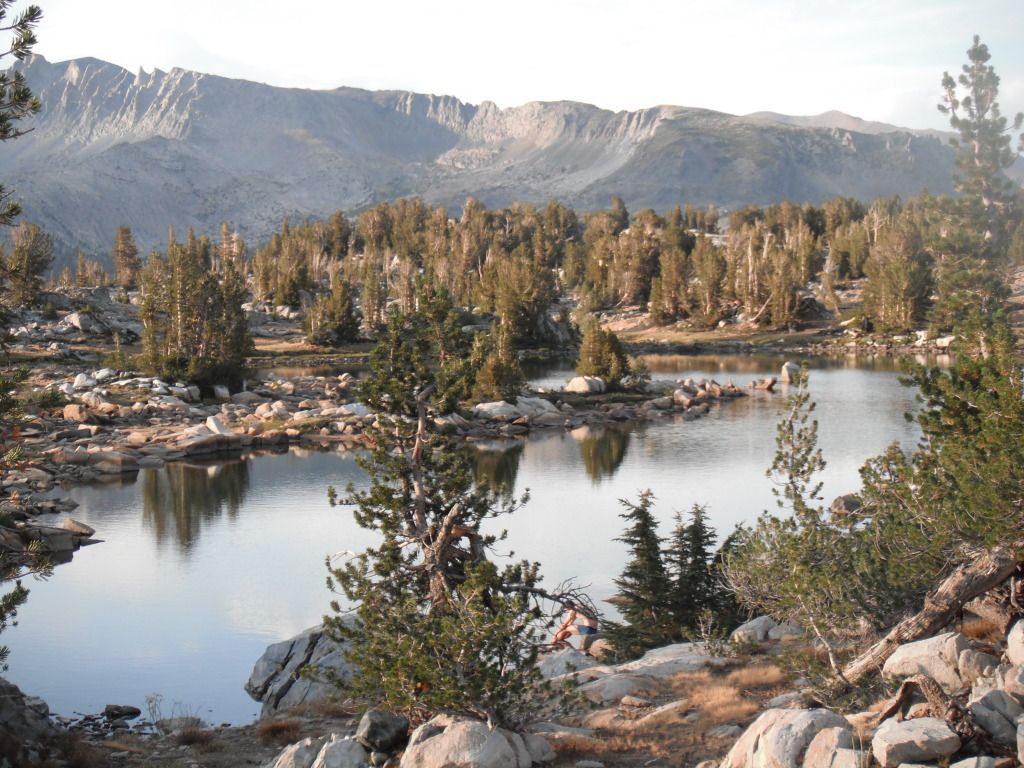 This lake isn't named on my map. We had carried our packs 12 miles, and I was simply exhausted. I stumbled into camp, set-up, ate dinner, and hit the sack. I was too exhausted to fish. I saw very little surface activity on this lake, but I did see hundreds of tadpoles, so my guess is that there weren't many fish in the lake anyways.
I did manage to stay awake until sunset, which was quite spectacular. Earlier, a couple of raindrops fell, and while it wasn't enough to actually call it rain, the retreating clouds did make for a spectacular evening sky.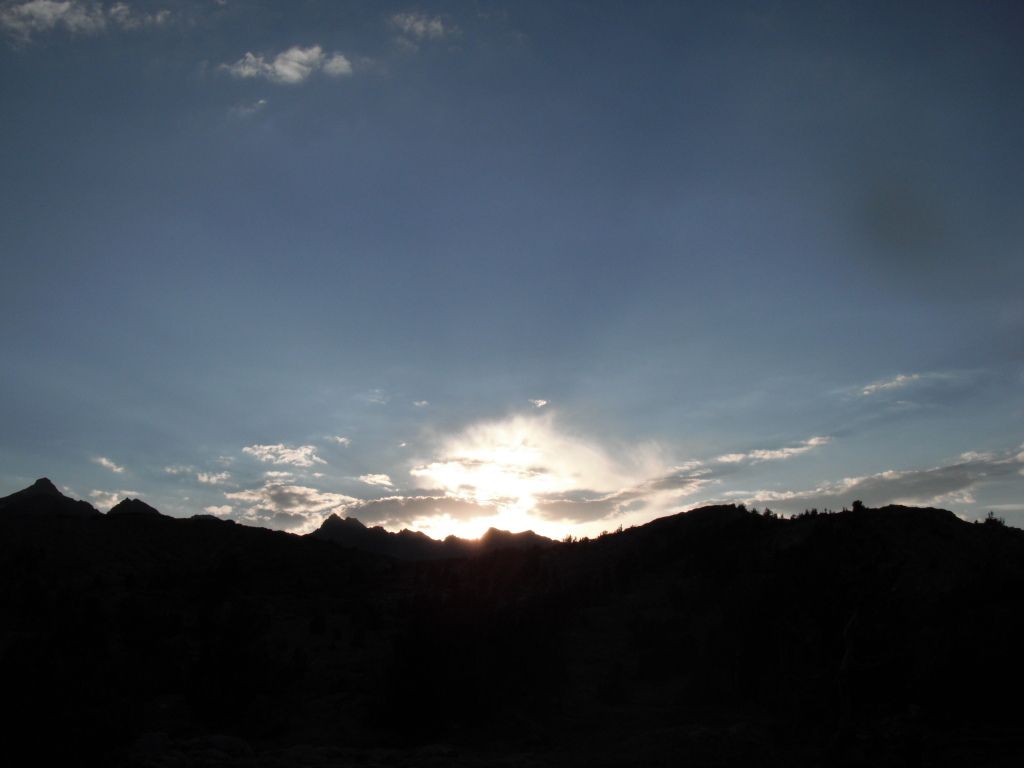 Sunrise was tranquil, although I knew we had another long day ahead of us.
We had at least another 11 mile day, this time climbing to 11,000 feet over Donohue Pass.
The view north from Donohue Pass:
Somewhere down there is Toulumne Meadows.
Here I am at the outlet to a lake just over Donohue: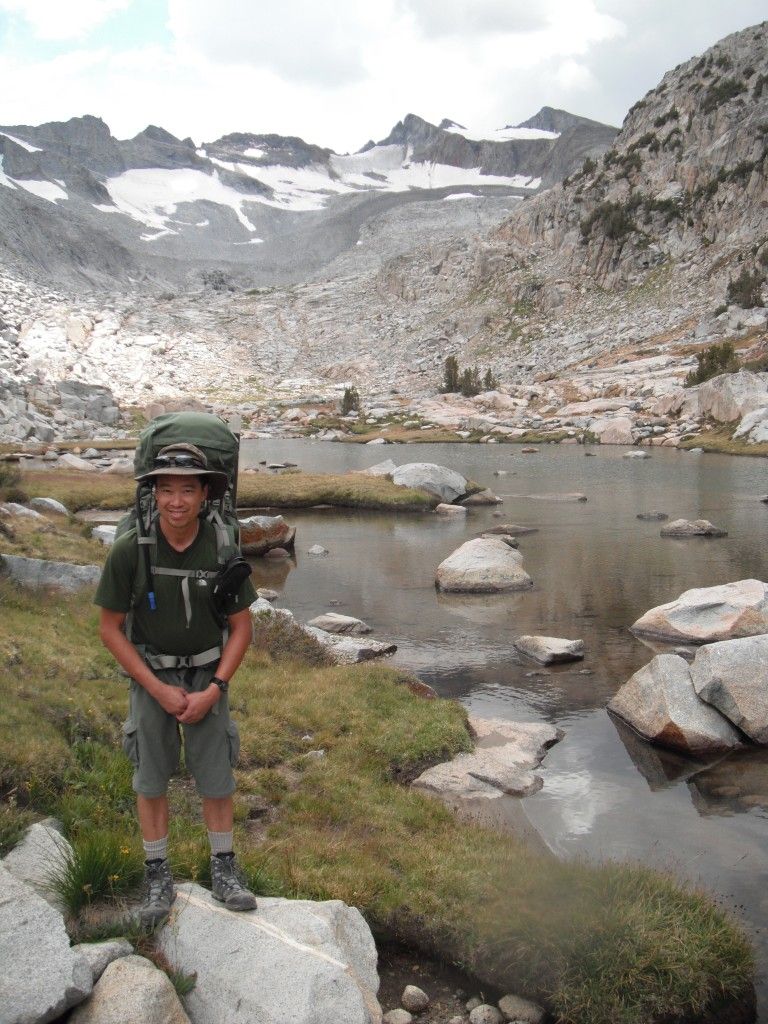 Down there is the start of the Lyell Fork of the Toulumne River: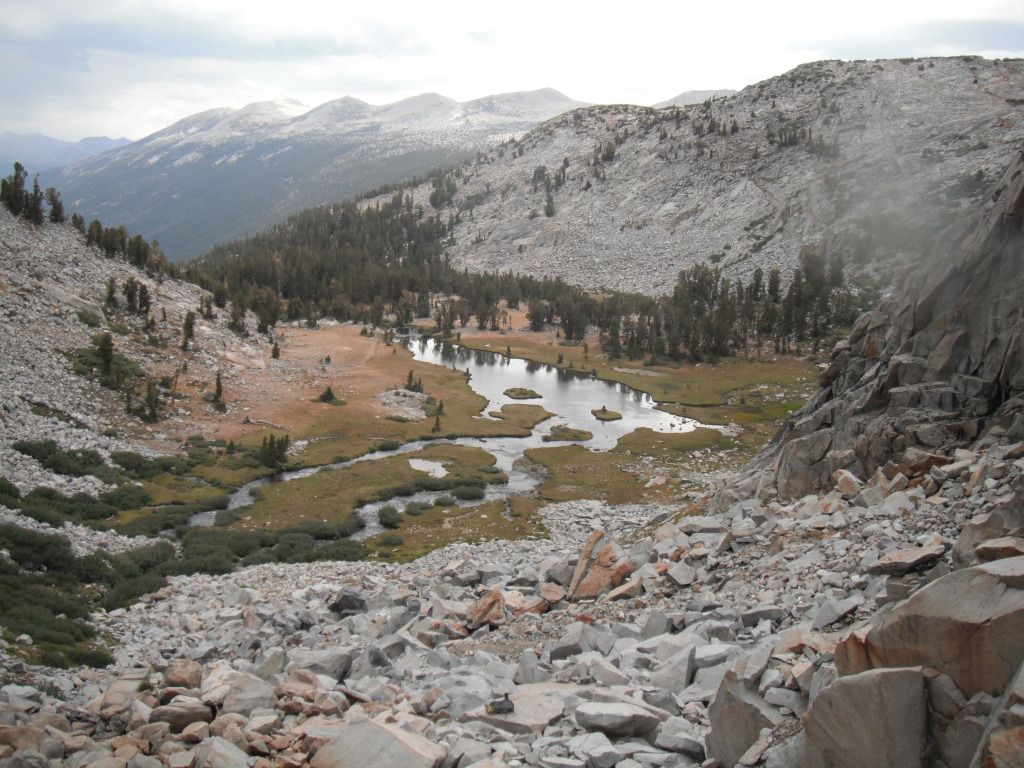 We've lost the trail somewhere off to our left. Three of us decided it would be more fun to just climb down next to the waterfall: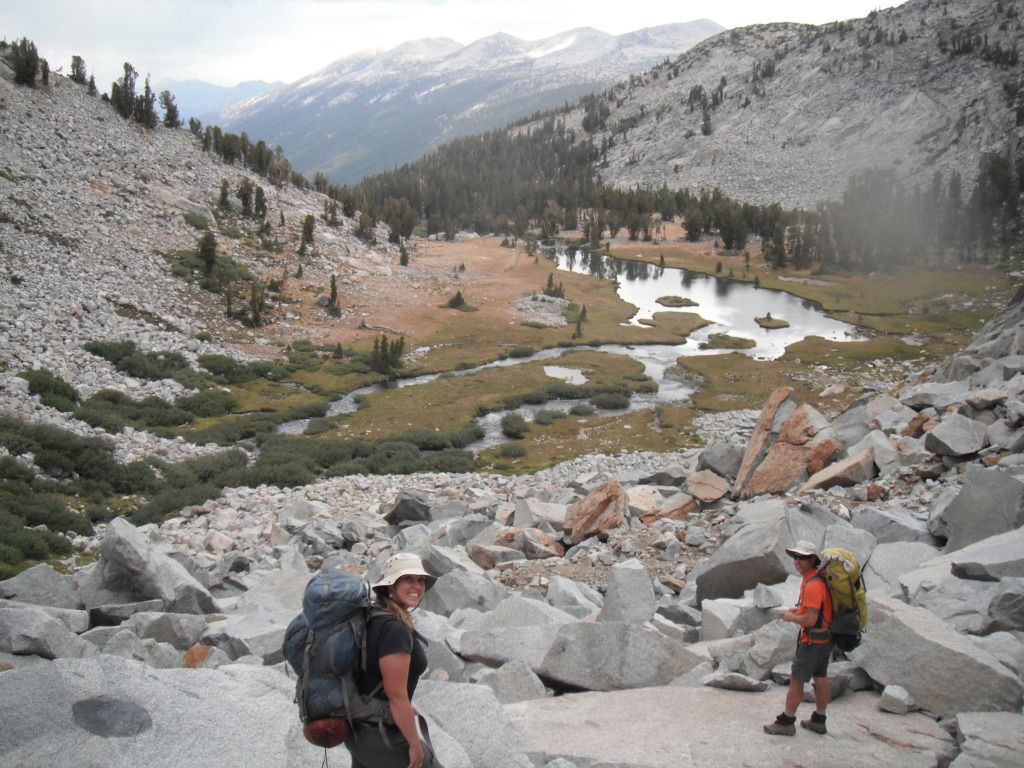 Two others in our party found and stayed on the path proper. They probably were wiser, but that climb down was one of the funnest and most exhilarating moments for me. Looking back up, though, I admit it was pretty steep to be leaping from rock to rock: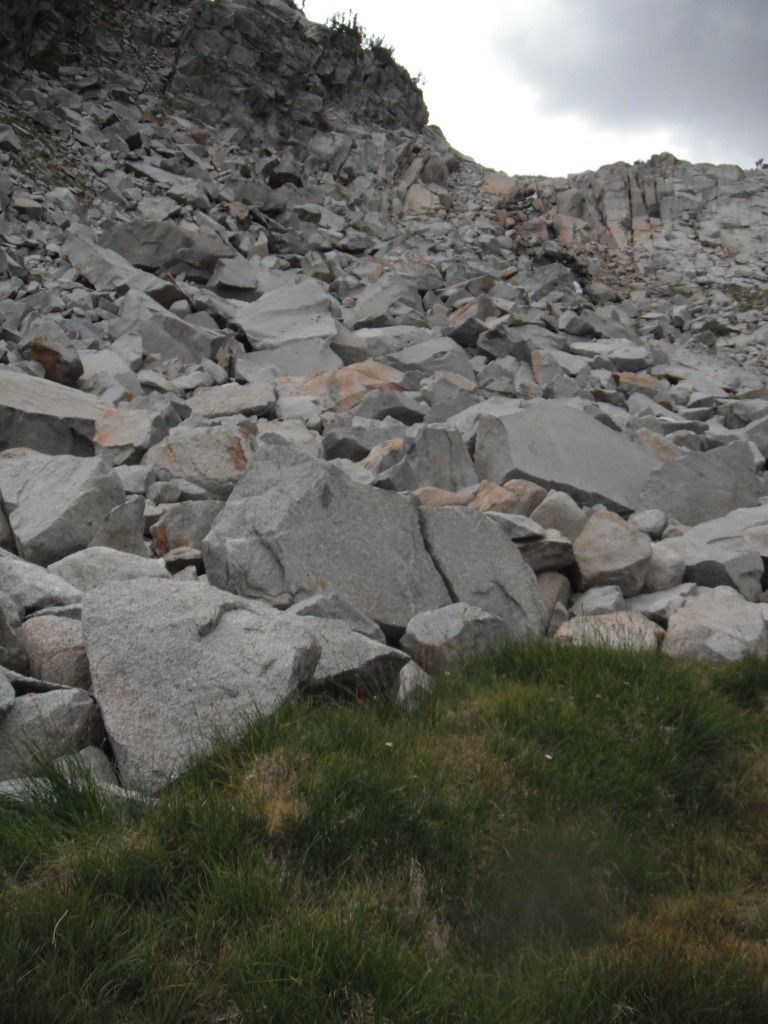 The head of Lyell Canyon is a meadow like no terrain I've ever before encountered. Someone else commented that a scene from Lord of the Rings would look like this: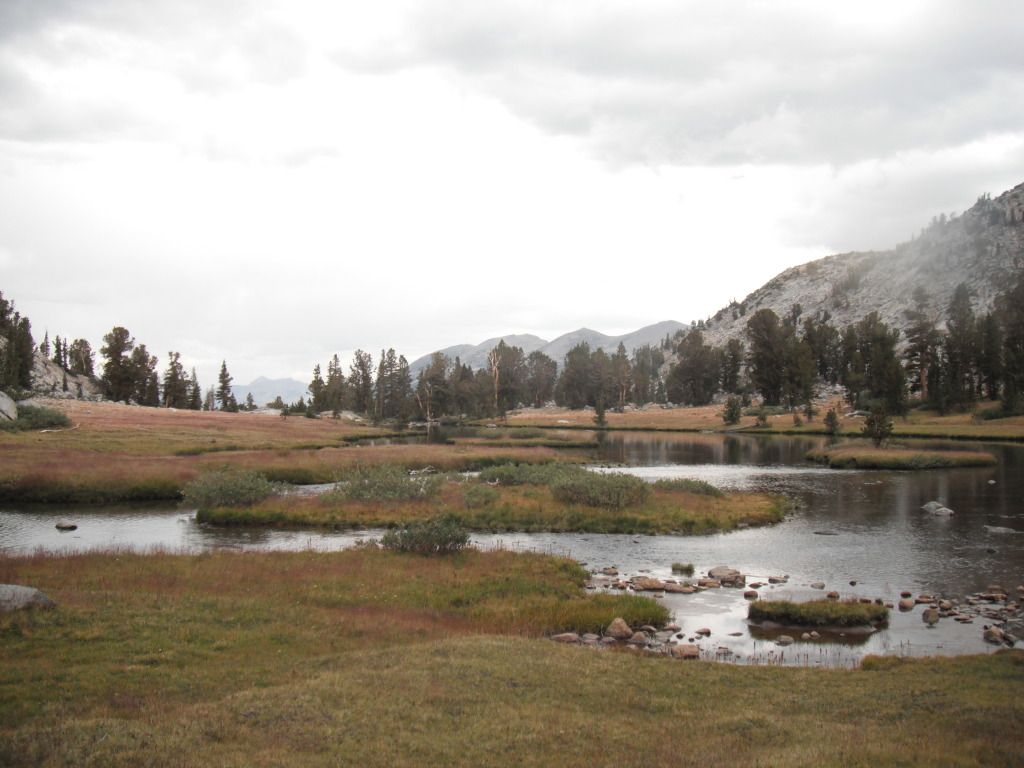 Still stoked from our downclimb, walking through that meadow alongside the Lyell serpent, it was like we were in another world. Yes, it did occur to me to break out the flyrod, but again, there was no time. After we made camp, I'd find some time to fish this beautiful piece of water.