I read and really enjoy the magazine, so I thought I'd copy this post I made to another flyfishing forum over here. Hopefully, this starts a little momentum and others start to contribute.
Some fellow Dads invited my son and I along on their traditional Fathers Day campout. We thought we'd also make it a troop outing and give the boys a chance to finish their fishing merit badge.
We arrived last, setup camp, and went straight to bed. It was brisk, but we woke up to this view in the morning:
From our first look at the creek, I knew fishing would be tough. The snowmelt still had the creek in big, fast flows: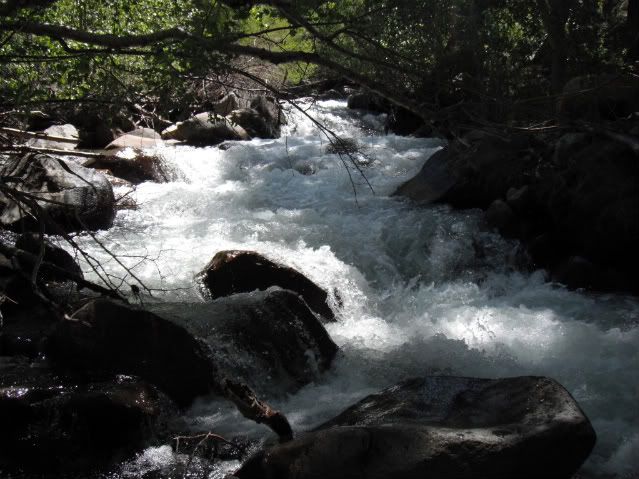 My son and one other boy elected to hang around camp and fish the creek. I was coaching more than fishing myself, but after two hours, I did manage to land this nice 13" rainbow: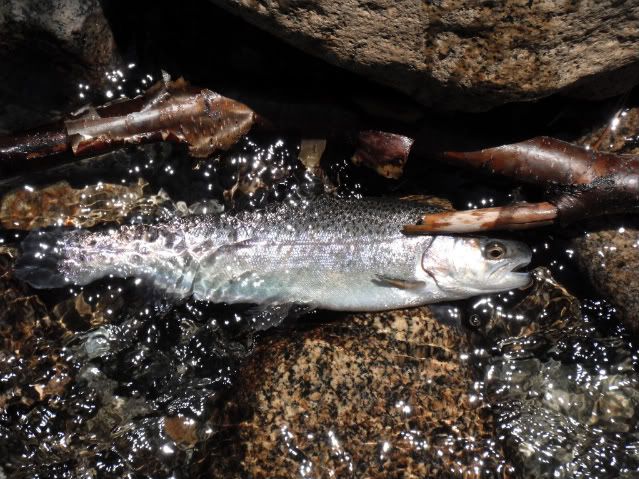 The two boys took all day, and we parents we starting to worry that they weren't going to be able to complete the badge. In the end, they proved up to the job. We covered alot of water, and they found a great pool, with several willing rainbows in it.
Even giving both boys first crack at every pool, playing cleanup I did managed to catch and release this little guy: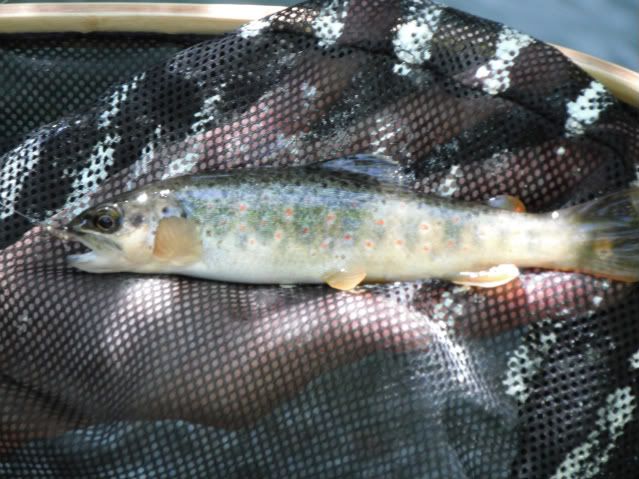 Two other boys elected to hike to some high country lakes. The plan called for them to hike all day, and only have 1 hour of fishing time, so we passed. While that didn't seem to make alot of sense to us, it turns out the brookies in those high lakes were hungry from a long winter. Everyone caught a ton of fish, and seemingly a bare hook would even catch fish. Some of the fish were big enough that the rig with 2 lb. test on it was broken off repeatedly. Those lakes are definitely on my list for an overnight backpacking trip.
Sadly, the Boy Scout Fishing merit badge requirements call for the trout to be cleaned and prepared, so each boy did kill one fish. All other fish were released, and the fish eaten were brookies or likely stockers.
In addition to the fishing, it was great to be out in the Sierra. It's a little late for spring flowers, but at this elevation, I found more than a few wildflowers:
We were also visited by this guy while working a pool from a thicket of trees: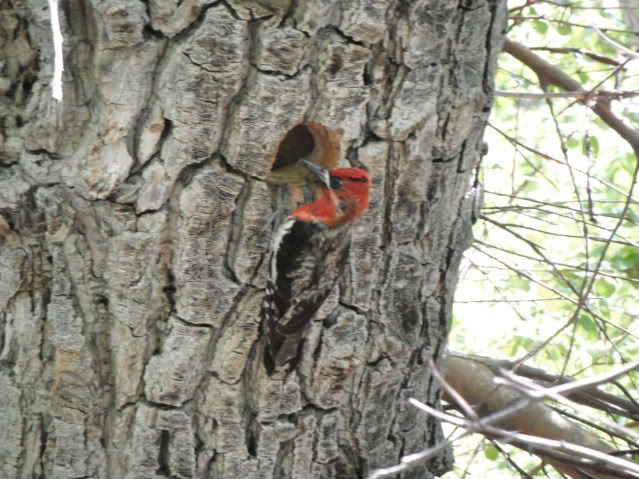 Great scenery, friends and family, okay to incredible fishing. What a great Fathers Day for all the Dads and boys, and in the end 4 Scouts managed to earn the merit badge, so a great weekend all around.